Antenna Farm Capable of
Spraying
530,000+ Watts


of Effective Radiated Power — 24/7/365 . . .
16 Macro Cell Tower Antennas that are
just
75-100 feet from homes!
We are holding weekly Go-To-Meeting video conferences on Wed. evenings from 7:00 pm to 7:30 pm on this project for those new to the topic. Fill out the form, below, and we will email you the access credentials. We hope to see you there!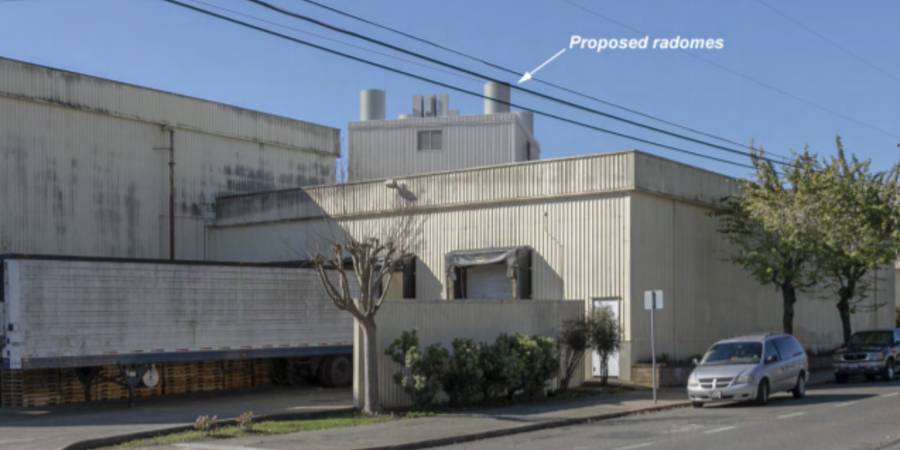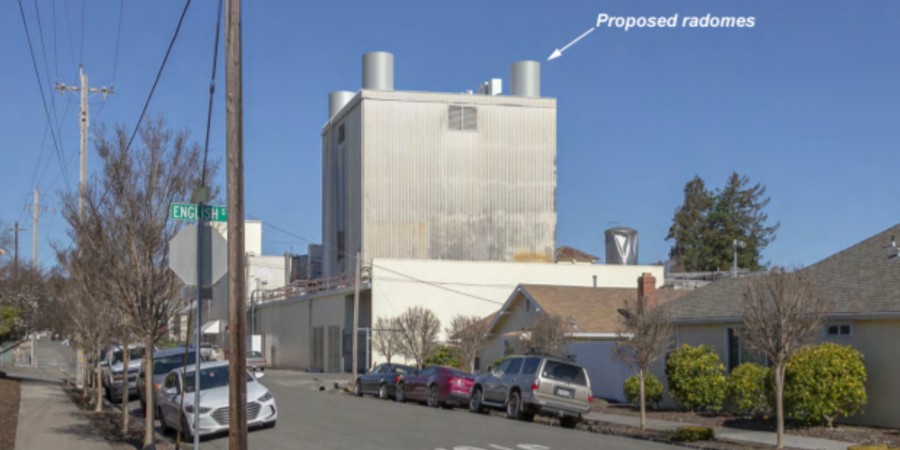 ---
---
Sign This Petition

— Stop the Wireless Antenna Farm at the Petaluma Creamery
The proposed installation, 16 antennas capable of outputting more than 530,000 watts of Effective Radiated Power (ERP), atop the Petaluma Creamery, will have negative impacts for all residents. There are tens of thousands of peer-reviewed scientific studies, established science, that concludes there are significant negative health consequences from pulsed, data-modulated, Radio-frequency Electromagnetic Microwave Radiation (RF-EMR) exposures to humans, animals, insects and plants. There is evidence of many cancer clusters that have developed after cell towers and small cell facilities have been implemented near or atop places where people live and work. See the results of ten years of RF-EMR exposure from this cell tower in Sebastopol, CA: → https://scientists4wiredtech.com/sebastopol/#death.

Petaluma residents are requesting that this Wireless Telecommunications Facility (WTF) not be installed in our residential neighborhood. We demand that Petaluma only approve new WTFs that are needed to close a proven significant gap in telecommunications coverage, as proven by an Industry-standard, Comprehensive RF and Microwave Signal Strength (CRAM-SS) Need Test for carrier-specific telecommunications frequencies.

This major league, extremely powerful Verizon/Complete Wireless Antenna Farm, will also negatively impact our property values. With such a WTF so close to our homes, it would make it difficult to rent or sell, and we would have to disclose this information to potential renters or buyers.

As residents in close proximity to this WTF, we will be bombarded with this RF-EMR (700-2360 MHz) in our homes — day and night. Denying our ability to choose the best broadband service without invasive RF-EMR exposures and to protect our loved ones is both wrong and un-American.

Let's stop this ill-advised, major Wireless Telecommunications Facility now.

Our loved ones and neighbors are depending on us to protect their future.

We do not consent to the placement, construction or operation of the 16-antenna WTF Antenna Farm at the Petaluma Creamery.

For more information, please see these websites: